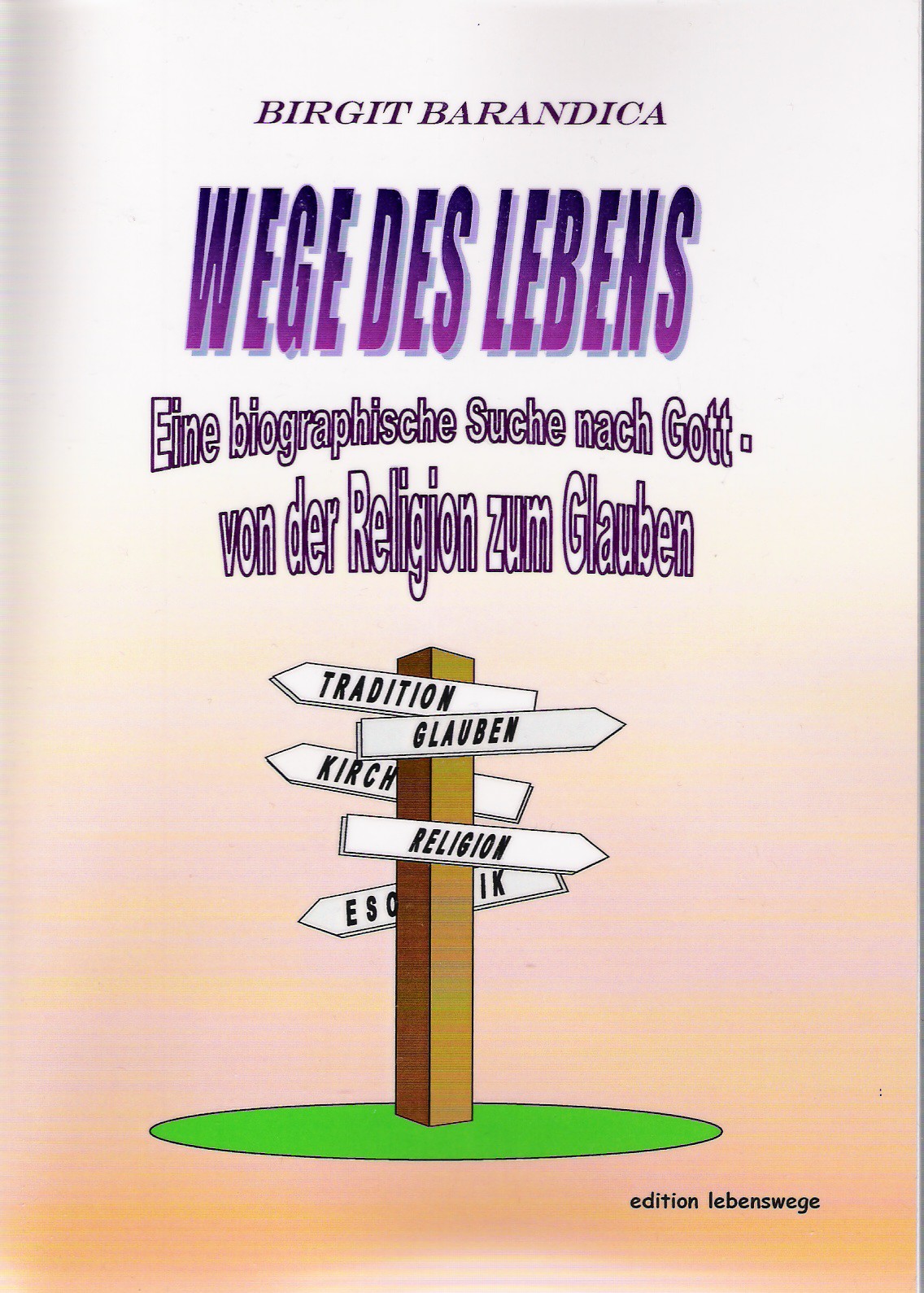 This book is not yet translated into english. But it was what at some point led to the idea of this webpage. It is about my search for God that took many years. I grew up in a nominal christian family where, of course, I couldn't find our personal God. I had only accepted my family's christian opinons and ideas and so I never really understood the importance of Jesus.
But I was yearning for God and so I began searching. This search took me the weirdest ways, religion and new age in the plentiful manners. But instead of bringing me closer to God, I fell deeper and deeper until I hit rock buttom, when I was living on the other side of the globe for some time.
I never heard God calling me before, because I would not listen. But here now, He could reach me. He made me meet people I would have never accepted before, because I considered them sort of crazy. People who already knew Jesus and were in love with Him.


If you like you can purchase a German copy. Order it here, with "book order" in the subject line (don't forget to mention your complete address!) and I will send it to you.
The book has 273 pages. ISBN 3-939042-02-1. € 14,80 or the equivalent of US$ 18,00 plus p&p.
For orders within Europe, I will send you the book plus invoice with information on the bank transfer. For orders outside Europe, will be the best means of payment for the time being (of course, PayPal can always be used if you like!).
Ways of Life
A Biographical Search for God - From Religion to Faith
by
Birgit Barandica