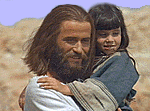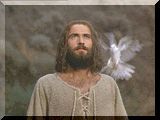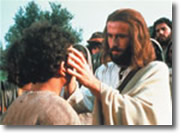 "Jesus" Film now in more than
1.000 languages
taken from German Evangelical News agency idea, June 20, 2007
translated by Birgit Barandica Eichberger

O r l a n d o (idea) - No other movie has ever been translated into more languages: the "Jesus" Film has gone beyond the mark of one thousand. As of June 20, the movie, literally translated from the gospel of Luke, is existing now in 1002 languages - from Aari, an afro-asian language in Ethiopia, to Zuni, spoken by a Pueblo tribe native to the Southwest of the United States.

The "Jesus" Film was shot in 1979 at original sites in Israel and distributed first by Warner Brothers. Later, Campus Crusade For Christ International (Orlando, Florida) took over. It is the widest spread movie of all times. More than six billion people watched it on screen in 28 years, more than movie classics like "Gone By The Wind" were ever watched. Over 200 billion people came to Christ after watching the movie, as stated by Campus Crusade For Christ.

Life changing movie
As to the director of the "Jesus" Film Project, Jim Green, this is movie is life changing. Especially those are drawn toward Jesus who can watch it in a language "of their heart". Yet the translation is not at all easy though, since cultural peculiarites have to be watched without modifying the message. Involved in these translations is the ministry organization "Seed" who are associated with Wycliff Bible Translators. It takes around two to three years for a movie script to be ready in a new langauge. More than 2.000 teams with more than 4.600 staff showed the movie all over the world already. In developing countries, they very often have to operate with primitive equipments, showing the movie open air.