Prayer Guide From The Psalms
by Polly Gwinn, April 2007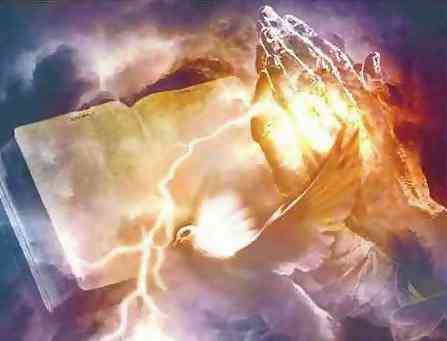 Power Prayer

Many of the Psalms are written in the style of prayer or petition and are thereby suitable to guide us to help express out innermost feelings and emotions and needs. The Holy Spirit helps us when we do not know what to pray (Rom. 8:26) and the book of the Psalms will show us the words to use. Nearly every prayer request that comes to our mind can be prayed for from the Psalms. The purpose of this study is not that we shape "fixed" or "canned" prayers from this book but rather to show how much we can learn about prayer from men like David, a man after God's own heart (Acts 13:22). We should use the Psalms only when its words apply to our unique problem or praise coming from the heart and not for vain repetition (Matt. 6:7). These beautiful verses are not to be used to impress others with our ability to quote the scripture but to express what is truly in our hearts. In the period of darkness during the Crucifixion, Jesus became the sin offering for the world (John 1:29, Rom. 5:8, 2 Cor. 5:21, 1 Peter 2:24, 3:18) and as such was forsaken by the Father. Near the end of this period of time, Jesus could bear the separation no longer and cried out in a loud voice; "Eloi, Eloi, lama sabachthani?" These Aramaic words, quoted from Psalm 22:1, mean, "My God, My God, why have You forsaken Me?" Luke noted that Jesus' death occurred because He willed it. Breathing His last (Luke 23:46), He voluntarily gave up His life (John 10:15, 17-18), again using the words of Psalm 31:5; "into your hands I commit my spirit". The words by the Holy Spirit through the mouth of David (Acts 4:24-26) point up, as do many passages, the divine inspiration of Scripture through human agents. Peter saw the opposition to the Messiah, God's Anointed One (Acts 4:27), predicted by David in Psalm 2:1-2.

Jesus drew on the Psalms for many of His quotes in the New Testament and although the Scripture does not say for certain that the model prayer, called by many the Lord's Prayer, is taken from the Psalms, I would like to parallel some verses that point to this, using Matthew 6:9-13 (KJV) and parts of the Psalms (KJV).

| | |
| --- | --- |
| Our Father which art in Heaven | The Lord hath prepared His throne in the Heavens; and His Kingdom ruleth over all (Psalm 103:19). |
| Hallowed be thy Name | O Lord our Lord, how excellent is Thy Name in all the earth (Psalm 8:9). |
| Thy Kingdom come | He bowed the heavens also, and came down; and darkness was under His feet (Psalm 18:9). |
| Thy will be done | For He spake and it was done; He commanded and it stood fast (Psalm 33:9). |
| In earth as it is in heaven | He shall call to the heavens from above, and to the earth, that He may judge His people (Psalm 50:4). |
| Give us this day our daily bread | Blessed is the Lord who daily loadeth us with benefits, even the God of our salvation (Psalm 68:19). |
| And forgive us our debts | As far as the east is from the west so far hath He removed our trans-gressions from us (Psalm 103:12). |
| As we forgive our debtors | If I regard iniquity in my heart, the Lord will not hear me (Psalm 66:18). |
| And lead us not into temptation | Incline not my heart to any evil thing, to practice wicked works with men that work iniquity and let me not eat of their dainties (Psalm 141:4). |
| But deliver us from evil | Deliver me, O Lord, from the evil man; preserve me from the violent man (Psalm 140:1). |
| For thine is the Kingdom | For the Kingdom is the Lord's and He is the Governor among the nations (Psalm 22:28). |
| And the Power | He ruleth by His Power for ever (Psalm 66:7). |
| And the Glory | The Lord liveth and blessed be my Rock and But thou, O Lord, art a shield for me; my glory and the lifter of mine head (Psalm 3:3). |
| For ever and ever | But the Lord shall endure for ever (Psalm 9:7). |
| Amen | Blessed be the Lord for evermore. Amen and Amen (Psalm 89:52). |
If ever you find yourself unable to find the words to pray, use the Lord's Prayer as Jesus instructed His disciples. How can we go wrong when we use the Words of Jesus Christ Himself? I have prayed this prayer when afraid or disappointed and found that the Holy Spirit, sensing my need, came to my rescue and added the necessary and satisfying words to my jumbled attempts. This is not to say that your meager prayers are not appreciated and heard by God for we know that He sees what is in our hearts (Rom. 8:27). Our seemingly inappropriate or insignificant words must be said to God in faith which in turn will spark your Gift of Faith which is given supernaturally by the Spirit. Those who operate in special faith, the Gift of Faith, can believe God in such a way that God honors their word as His own and miraculously brings to pass the desired result. In your prayer life as in every walk of your Christian life, never underestimate the POWER!