Lyell & Grace Bishop
renewing their vows on July 22, 2006 at Huon Valley Christian Life Centre
in Cygnet Tasmania by Pastor Peter Fletcher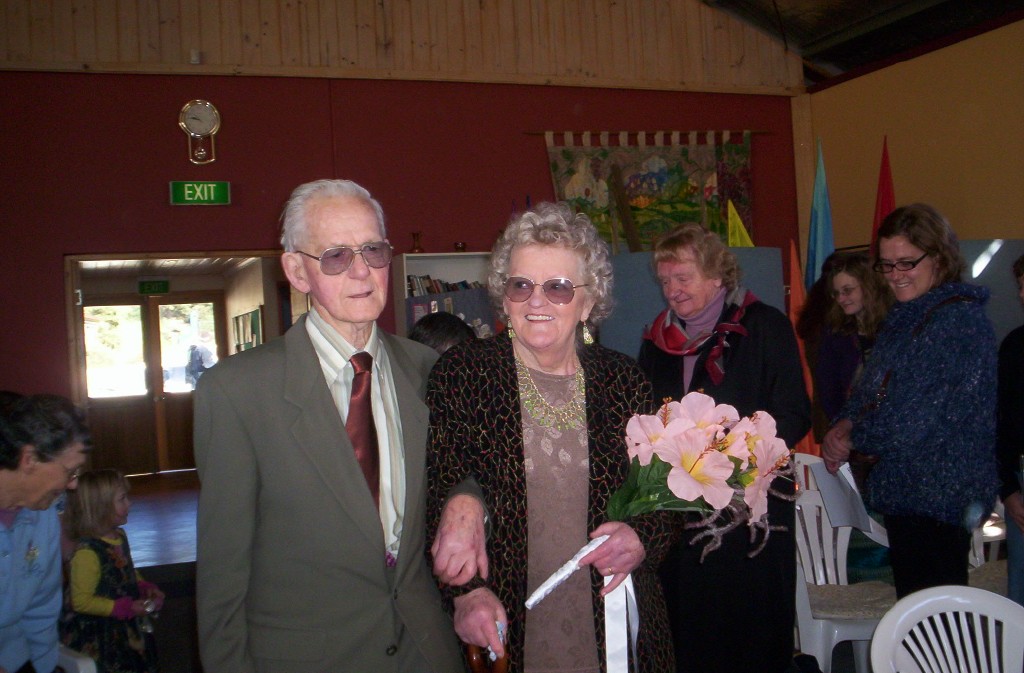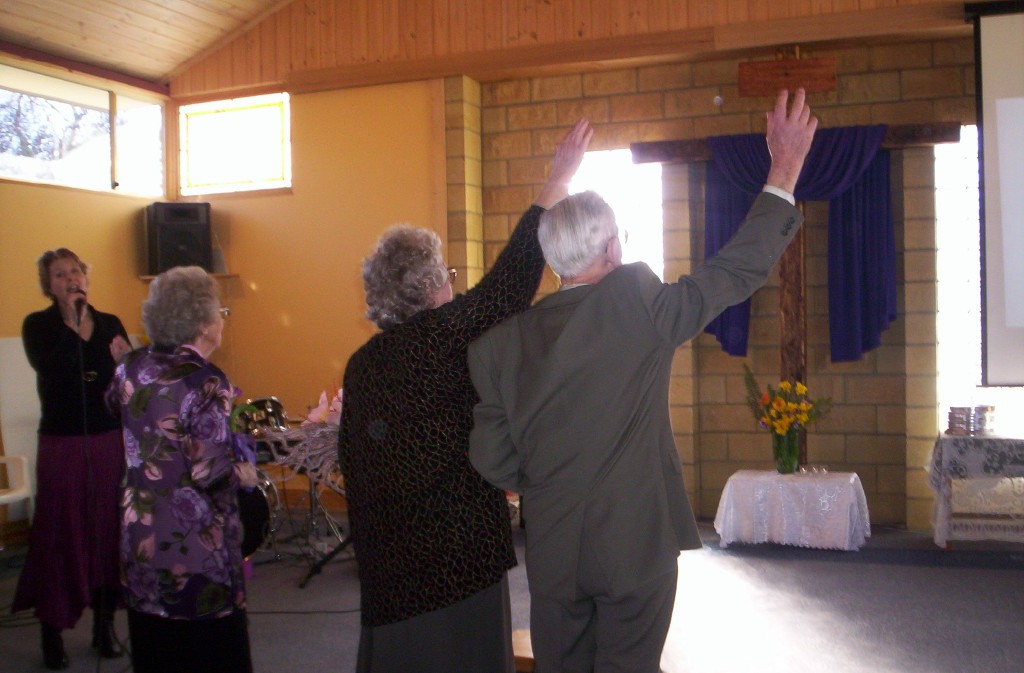 What an awesome couple for God! They raised their arms in praise to the Lord as they sang "Mercy is falling" ....


... and finished off with "How great Thou art".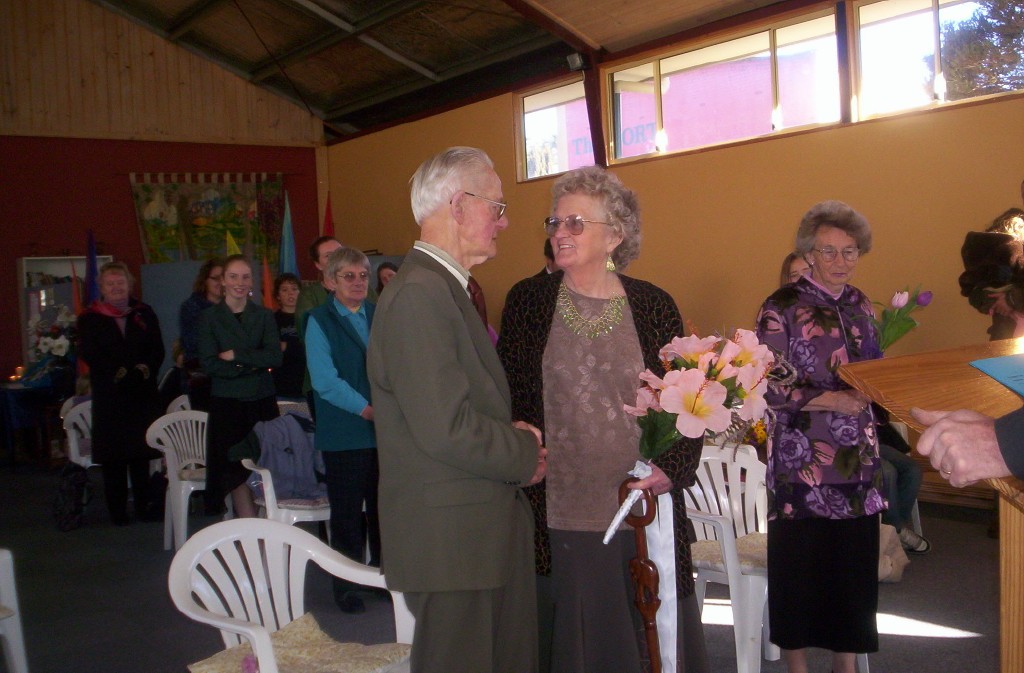 Lyell and Grace were both widows when they met. They actually got married in a Registry Office 17 years ago. After they became Christians they decided that they would like to renew their vows in front of God, the congregation and family and friends. This is what we are seeing here!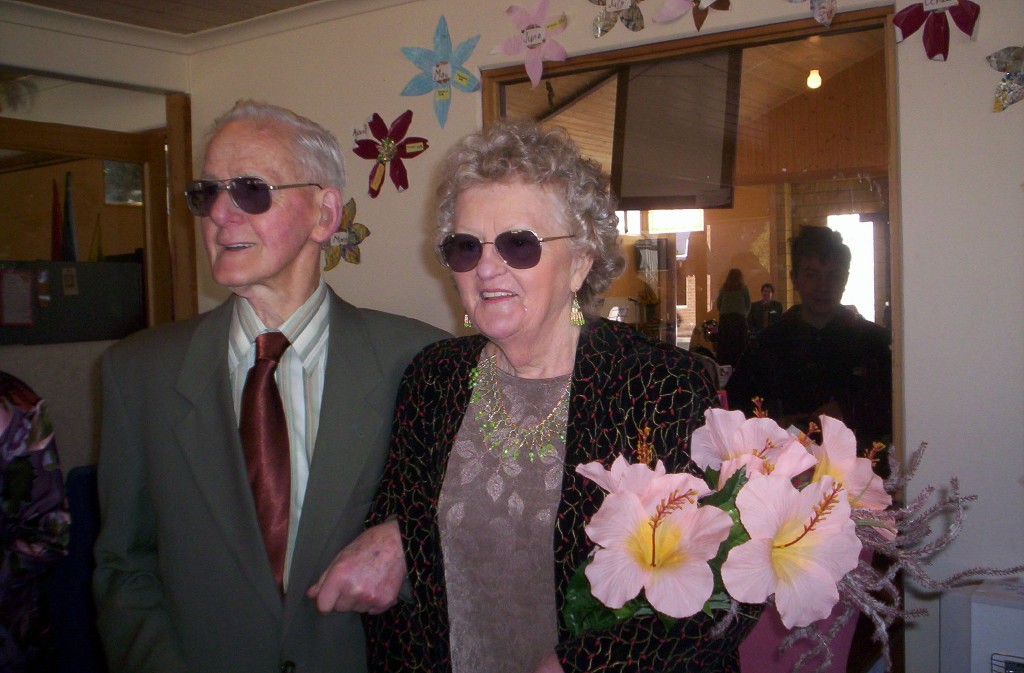 This couple is an inspiration to other couples, really! Lyell just turned 80 and Grace will be 74 this month.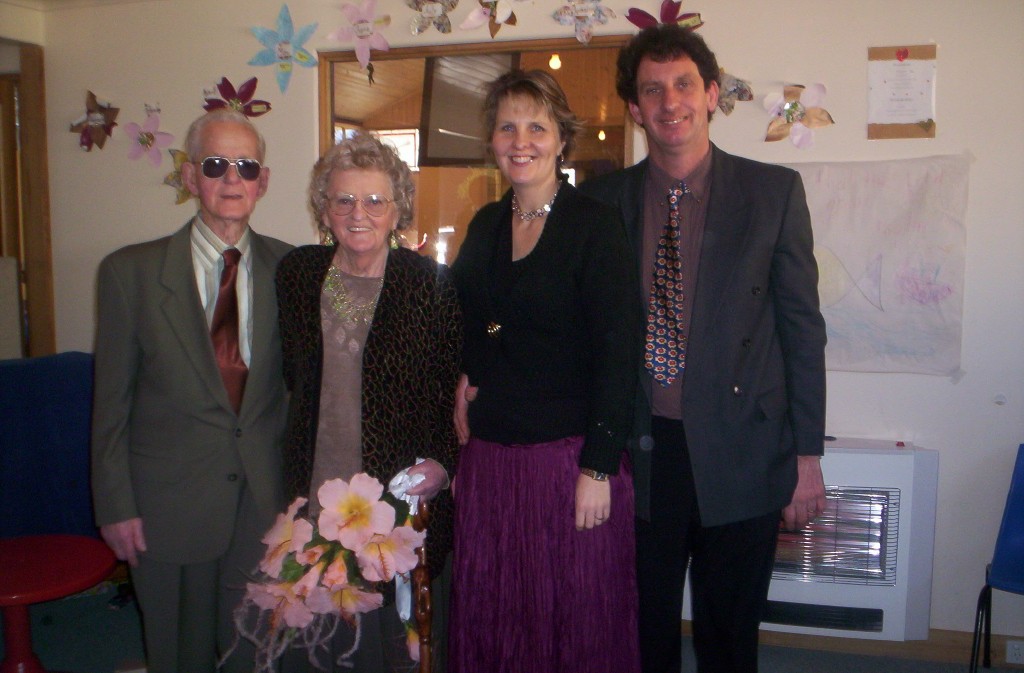 Here you see them with Pastor Peter Fletcher and his wife Michelle.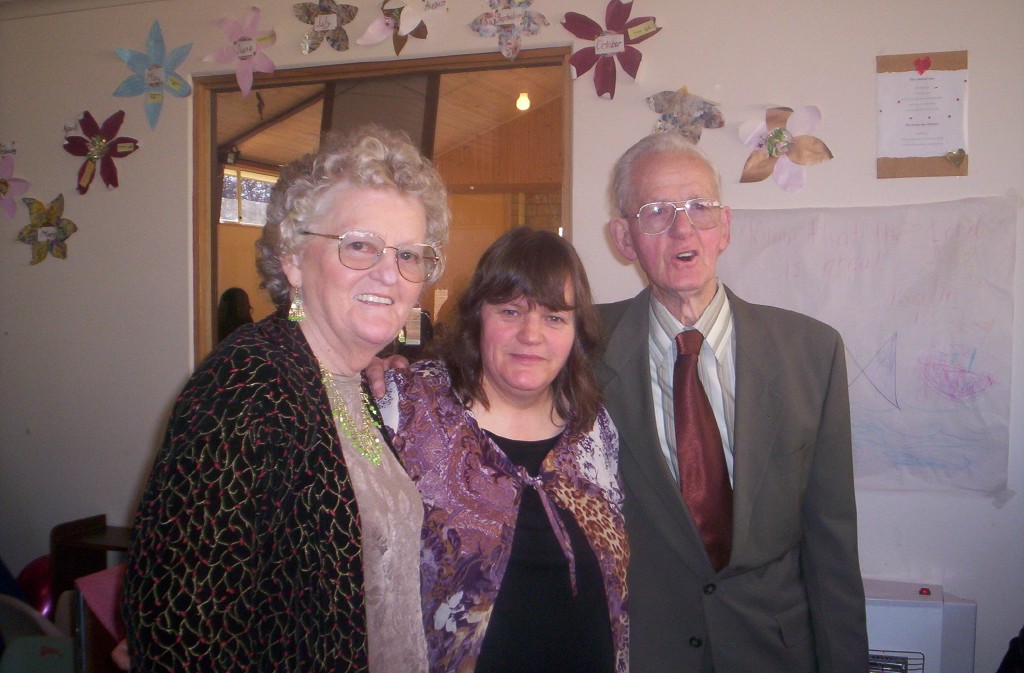 ... and here together with Jeannie Schultz, who also provided this article.




They certainly are a beautiful couple! They live very simply, real battlers. Grace is a very clever lady. She used to do bark paintings besides other things. Just after I met her, I encouraged her to put together a recipe book. Well, everyone loved it, it has all the old fashioned simple recipes in it. It was put together very simply. She called it "Grace's Amazing Recipes". They are still making necklaces as a hobby. Lyell is a real darling, he is such a gentleman! They are very dedicated to praying. In church on Sundays they hold their hands up to the Lord for almost half an hour in Honor of God as they sing. They put me (Jeannie) to shame, my arms ache after the first song...!!!